Creed II Movie Review
Hang on for a minute...we're trying to find some more stories you might like.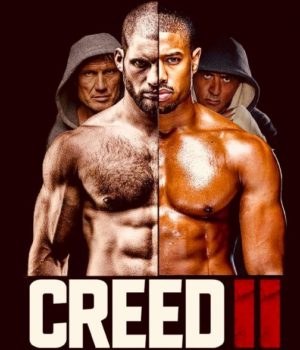 There were three good movies that came out during Thanksgiving week, and Creed ll was one of them. It was a good mix of drama and boxing during the course of the film that had a lot of people enjoying it including myself. Of course some parts of the movie were a blast from the past for people who have seen the previous movies. This connects to the first Creed immensely and unless you want to understand this movie then I highly suggest watching it first.
This movie is about Adonis Creed (AKA: world boxing champion) facing off against Ivan Drago's son who is dangerous to Creed and his life. There are a lot of flashbacks that show you what's going on that explains the story of Ivan Drago and his son. To the point where you somewhat understand why they're challenging Adonis Creed to a fight.
This movie's PG-13 and is a real eye-opener for some people. The fight between Adonis Creed and Ivan Drago's son is one fight you shouldn't miss!
About the Writer
Christian Cohen, Review Writer, On-Call, Copy Editor
Hi my name is Christian Cohen and I am doing the reviews and reports on the breaking news from Deer Valley highschool on skyhawkflight.com. My hobbies...