Super Smash Bros Ultimate: Settle it in Smash
Hang on for a minute...we're trying to find some more stories you might like.
This game has been released to stores quite a while ago, but before you get this game, just to join the bandwagon you need to get familiar with it. This game has a life spanning from 20 years ever since the very first one came out for the Nintendo 64 in 1999. Super Smash Bros is an all-out fighting game where you battle your friends, computers, or even people from around the world with online. The characters in the game come from almost all Nintendo games and franchises of the past and ones from nowadays too. Super Smash Bros Ultimate is its recent installment into the series and is for the Nintendo Switch only and it's soon coming with many downloadable content.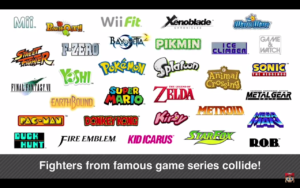 In Super Smash Bros. Ultimate, "everyone is here", in which I mean all of the characters and stages from their previous games were added in this game as well as new and also stages as well. By the way if you couldn't tell already, stages are the platforms in which your fighters fight on and dish it out in an all-out battle with no limits. The types of stages there are come from many different games from Nintendo and all come in different shapes and forms, they also include what the game calls "stage hazards". Stage hazards are what can damage you while being on the stage, this includes: lava, spikes, villains from the game that the stage is based on, etc. But that is just the normal stages. There are 3 forms of each stage that you can pick which are normal (includes everything and can vary from a huge stage to a small stage), battlefield (in this case no stage hazards are involved but the form of the stage makes it nice to fight on if you just want a quick skilled battle), finally there is the omega stages (where it is just a flat stage with no obstacles or hazards to slow you and your opponent down). The omega stages you can pick if you want an all skilled battle.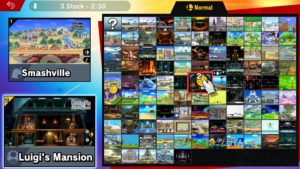 That was just the stages, and there is a lot more information that I haven't given away about them that you will just have to figure out for yourself. Anyway, there are many other modes you can pick other than just fighting a one on one match with someone. Those modes are: Smash, Vault, Games & more, Online. Behind all of those are a lot of other options you can pick from, I can't list them all here. If you think this game didn't already have a lot of things in store for you there is a story mode for it too called "World of Light" which I will not explain and you all have to check it out for yourselves.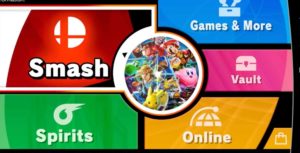 This game was the highest selling game for the Nintendo Switch. SSBU is only $60 for the Nintendo switch alone without the DLC character pass but with it, it is about $85. Although it may seem like a lot of money, but it is worth it, this game can be played in so many ways it's hard to get bored of it. Go try this game out if you haven't already. TIME TO BRAWL IT OUT IN SMASH!
P.S. It's also coming to eSports on campus on February 20th.  You can see more information on this announcement 
About the Writer
Christian Cohen, Review Writer, On-Call, Copy Editor
Hi my name is Christian Cohen and I am doing the reviews and reports on the breaking news from Deer Valley highschool on skyhawkflight.com. My hobbies...