Critically Endangered – Axolotls
Hang on for a minute...we're trying to find some more stories you might like.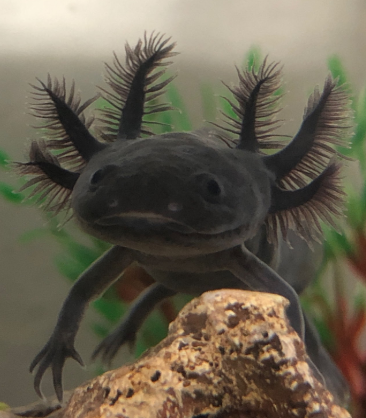 The axolotl (Ambystoma mexicanum) is an aquatic amphibian only native to Lake Xochimilco in southern Mexico City. They are the only amphibians that reach adulthood without undergoing metamorphosis. This means they don't ever end up being able to live on land unlike other amphibians (frogs, salamanders, toads, etc.)
    Axolotls are tested in the medical field due to their regeneration abilities. They can regenerate almost anything; arms, legs, gills, fragments of their spinal chords, hearts, and even parts of their brains. AxoBioFluid is an antibiotic created by Axolotl Biologix in Phoenix Arizona used to help wounds heal quicker and they are looking for a formula (if it's possible) to regenerate lost body parts.
    Though axolotls are widely available in the pet trade, the species is critically endangered in the wild due to habitat loss, pollution and being treated as a delicacy in Mexico. Axolotls have very sensitive skin and absorbing any toxic chemicals through their skin is guaranteed illness or death. Urban sprawl threatens the species further. Axolotls now only thrive in canals since most of the lake has been drained and built over to expand Mexico City. It is important to stop the pollution and expansion because without axolotls, there will be a dramatic change in Mexico's food chain. Worms, mollusks, and other prey of the axolotl will overpopulate the water and large fish and birds will become endangered due to a large part of their diet being removed from the ecosystem. It is important to preserve these creatures, their environment, and our environment to keep the water clean and prevent other species from slowly disappearing.
About the Writer
Amanda Piunno, Print/Video/Photo Essay Story, Reviews/Club Feature, and Social Media Manager
I draw stuff, like raccoons, and write about animals so that's epic.
I have an axolotl, a pitbull mix, a crested gecko, and a leopard gecko.