51st Ave & Bell Road: More Than Just A Dirt Lot
Hang on for a minute...we're trying to find some more stories you might like.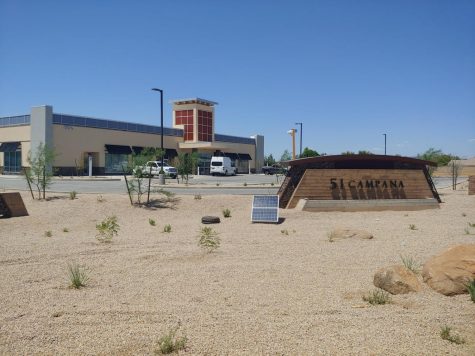 If you have spent any time outside of school, you probably have seen an empty lot on the northwest corner of 51st Avenue and Bell Road, and an emerging building at the corner. If you have ever thought about what that building is going to be or what is going to be built there, keep reading.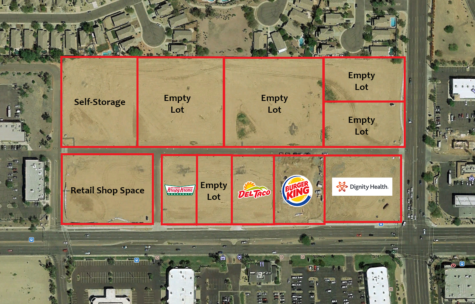 This plot of land, which has been named "51 Campana", has been empty for decades, with no approved plans of construction. In 2017, the rezoning of the site was approved. Since then, the property's owner, The Empyre Commercial Real Estate Group has many plans for the construction of new buildings and drive-thru restaurants. Site improvements preparing the area of land, like plumbing and electrical lines, have been completed so the only thing left is to start the construction of new fast-food restaurants and retail shops.
  The identity of this corner building has been a mystery. However, when looking into the development plans of this plot of land, the building is undoubtedly going to be a Dignity Health Urgent Care Hospital. Aside from the already existing Burger King, a Del Taco drive-thru restaurant is in development and there is even a good chance for a Krispy Kreme and a Self-Storage establishment.
  The Krispy Kreme and Self-Storage buildings are in escrow, meaning the companies must fulfill specific conditions to complete the deal before construction can begin. If they pass escrow, they are most likely not going to be built anytime soon, however, we can look forward to knowing we can all be eating delicious donuts in the not-so-distant future.
About the Writer
Jackson Bledsoe, Publicity and Ad Sales
I'm pretty good at math. Please contact me at [email protected] for all math-related inquiries.