15 Gifts for Dog Lovers
Hang on for a minute...we're trying to find some more stories you might like.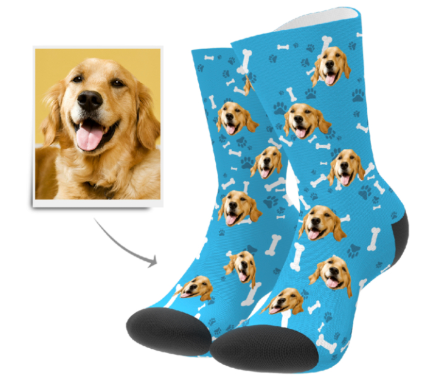 Socks tend to be a popular present this time of year. Anyone with a dog that appreciates odd socks will be with these. 
Price: $12.95-$65.00 (Christmas Sale Right Now)
Link:
 https://myphotosocks.com/products/custom-dog-socks?variant=22678218113082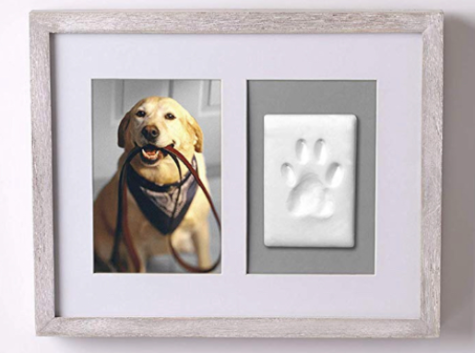 This frame comes with a block that you place your dog's paw in and leaves it's print. You put it next to the picture of your dog and hang it on the wall. It's a cute idea. 
Price: $19.99-$24.95
Link:
https://www.amazon.com/dp/B07MH3H6V3/ref=cm_sw_r_cp_api_i_TUr6DbWP4S7NQ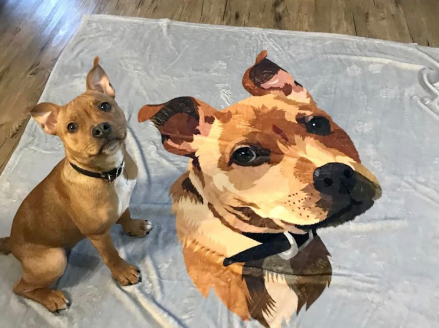 On sale now, get your best friend's dog on a blanket. They'll sure enjoy it or at least I would. 
Price: $27.95-$78.00 (Christmas Sale Now)
Link: https://getphotoblanket.com/products/painted-art-protrait-feelce-blankets-2?variant=31106201681982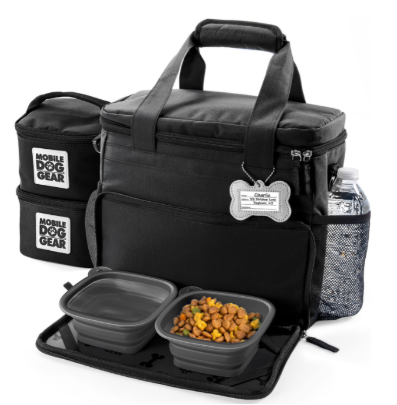 If someone you know enjoys traveling with their dog, then this is the perfect gift! It comes with two pop up food/water bowls, two containers for dog food and treats, an ID tag, and storage for any other dog essentials. 
Price: $28.54-$41.88 
Link: 
https://www.chewy.com/mobile-dog-gear-week-away-tote-pet/dp/188170?utm_source=google-product&utm_medium=cpc&utm_campaign=hg&utm_content=Mobile%20Dog%20Gear&utm_term=&gclid=EAIaIQobChMI89fD_fSd5gIVsR-tBh2GNwwREAQYCiABEgLsbfD_BwE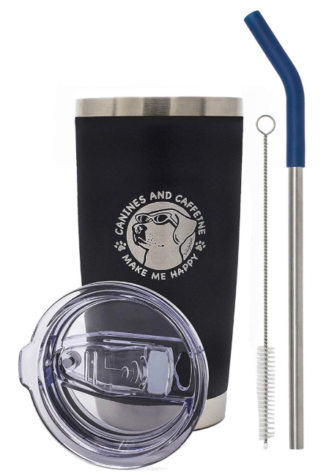 If you didn't know, Starbucks and other coffee shops will give you a discount if you bring your own cup. This is a great gift for anyone that has both a dog and caffeine addiction. 
Price: $20.99
Link: 
https://www.amazon.com/dp/B07JLPKDKG/ref=cm_sw_r_cp_api_i_oPk6DbKDA60RV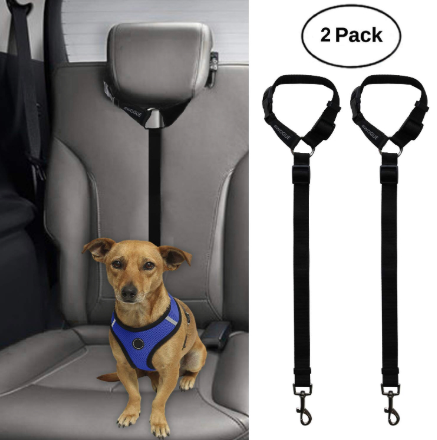 Doggy seat belts make excellent gifts for dog owners who enjoy bringing their pal along with them everywhere. These ones are small but they can be found in different sizes and colors. 
Price: $10.49-$11.99
Link: 
https://www.amazon.com/dp/B078G6MKTN/ref=cm_sw_r_cp_api_i_GTk6DbH74HFKE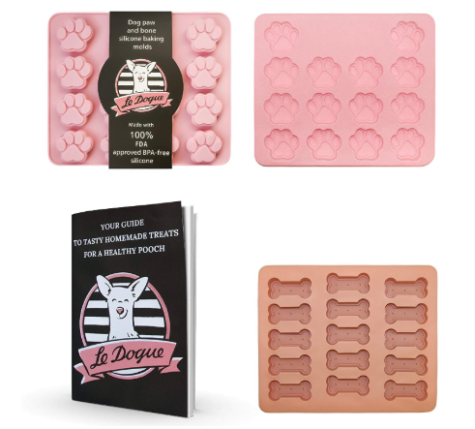 Homemade dog treats are fun to make and if someone in your life is into baking and making their dog happy, this will be the perfect holiday present. It comes with two 100% FDA approved BPA-free silicone molds and a healthy dog treat cookbook. 
Price: $14.99
Link: 
https://www.amazon.com/dp/B01F6DMQXY/ref=cm_sw_r_cp_api_i_8Uk6DbW1XXY6V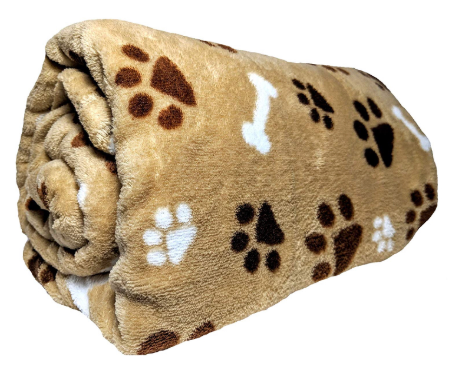 For everyone who gets chilly at this time of the month, such as my editor, it is recommended to get them a nice, warm, fleece blanket. They're comfortable and lightweight, and will surely keep the cold off your body. 
Price: $17.37
Link: 
https://www.amazon.com/dp/B077CX96X3/ref=cm_sw_r_cp_api_i_sXk6DbQFP9PHA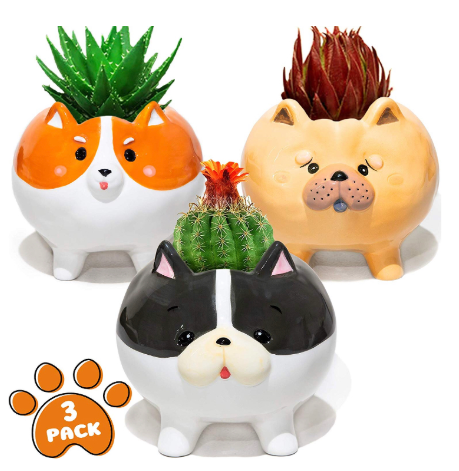 Succulents are a popular type of plant and these small pots are perfect for them. They come with drainage holes, plant tags and more. You can close the hole and use them just as storage for things such as pens as well. 
Price: $24.95 (or $12 for one)
Link: 
https://www.amazon.com/dp/B07V396PR2/ref=cm_sw_r_cp_api_i_TZk6DbMPNVDYN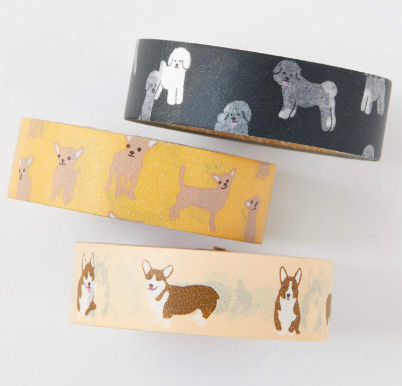 For anyone on the craftier side in your life, they may enjoy some dog washi tape to decorate with or use in journaling. 
Price: $8.95
Link: 
https://www.amazon.com/dp/B06XFHL383/ref=cm_sw_r_cp_api_i_n4k6Db76XZR1N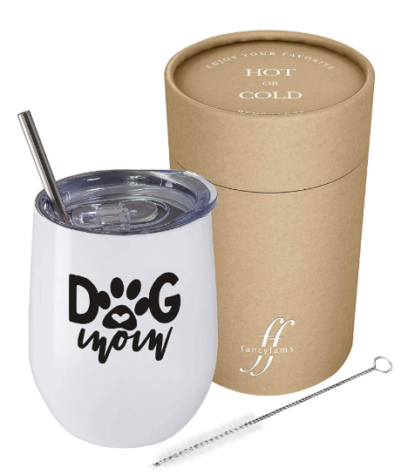 This is more of a gift when you don't know what to get your mother or aunt that has an unhealthy obsession with their dog. Just a simple reusable cup that says dog mom. Comes in three different colors so whatever she prefers.
Price: $17.95-$18.95
Link: 
https://www.amazon.com/dp/B07J5PLP8Q/ref=cm_sw_r_cp_api_i_ARk6Db56XF0MF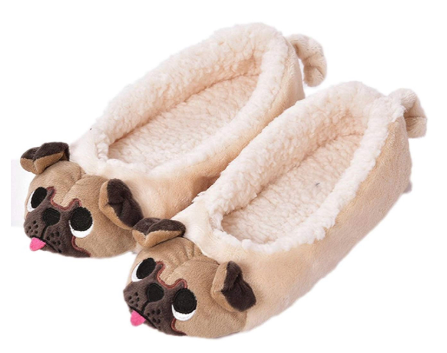 Comfortable dog shoes to wear around the house. Who doesn't like pugs? 
Price: $19.99-$20.55
Link:
https://www.amazon.com/dp/B01M4GEPS6/ref=cm_sw_r_cp_api_i_pLr6DbJ4DXW2X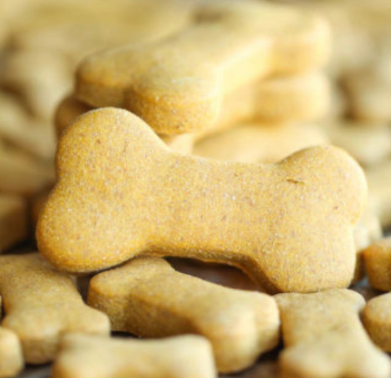 Or maybe you just want to give something more homemade and personal to someone or even your own dog for the holidays. Make your own dog treats from scratch. It's cheap and easy. There's many recipes to use online, here's one linked for you anyways! 
Recipe Link:
https://damndelicious.net/2015/01/07/homemade-peanut-butter-dog-treats/print/
About the Writer
Amanda Piunno, Print/Video/Photo Essay Story, Reviews/Club Feature, and Social Media Manager
I draw stuff, like raccoons, and write about animals so that's epic.
I have an axolotl, a pitbull mix, a crested gecko, and a leopard gecko.