Make Your Holiday Eco Friendly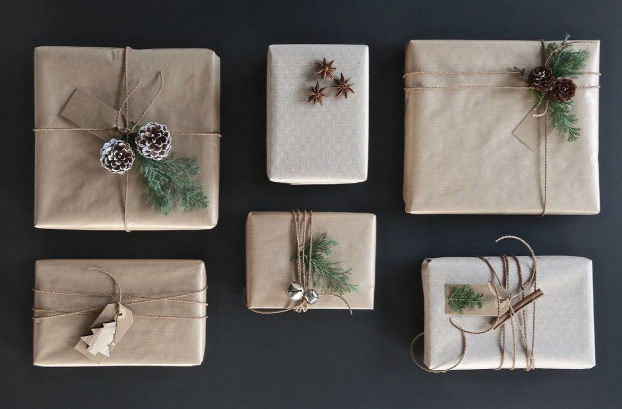 The holiday season is here and Christmas is coming up fast. The holiday season brings families together, puts cookies in the oven, and brings gifts under the Christmas tree (or Kinara/Shammash, we don't discriminate here). Though the holidays are usually a good time for us, they can actually be very harmful to the earth. Whether you choose to believe it or not, climate change is a real issue but here are some tips for you to still have a good holiday season and be eco friendly at the same time.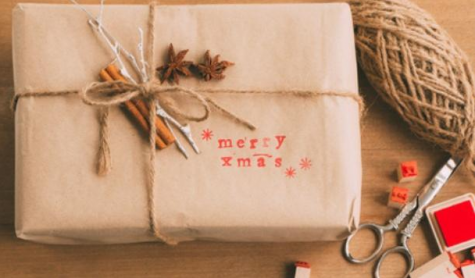 Gift Wrapping 
   Most wrapping paper is non-recyclable whether it be because it's full of glitter, fancy foils, or laminated in plastic, it's almost impossible to recycle. Where do non recyclable items end up? The trash. How much gift wrap do we use as a whole? A lot. On top of that, we tend to use single use plastic bows and plastic laminated or sticker gift tags. This section will have the most information one of the most important pieces of this article.
   To make your gift wrapping more eco-friendly, reuse old gift bags from previous gifts or wrap them in plain, recyclable brown paper. You don't even have to use tape if you fold the paper properly, there are tutorials on how to do so, but, if you can't resist the urge to use tape, that's fine because plain paper tape exists. It may look boring at first but you can still make things look nice! Tie together twine around your wrapped present  and top it with natural decorative elements; pine cones, dried citrus pieces, herbs, cinnamon sticks,dried flower petals, ect. You can also use rubber stamps and ink to give it designs and that imitate true wrapping paper.
    Don't want to use either of these options? Not a problem. Other alternatives include wrapping your gifts include wrapping them in a square of cotton fabric of your liking, putting them in glass jars,  in a wax wrap, in a gift basket, or a reusable canvas bag. It's like two gifts in one. For recyclable gift tags, you can get them for $2 at a local craft store.  
Christmas Ornaments 
     Though it's not necessarily wasteful to have Christmas ornaments on your tree, ornaments do end up breaking and often come in plastic packaging that is hard to re-purpose. Not only will making your own Christmas ornaments be beneficial to the environment, but you can add it to a yearly holiday tradition with friends and family or give them as gifts.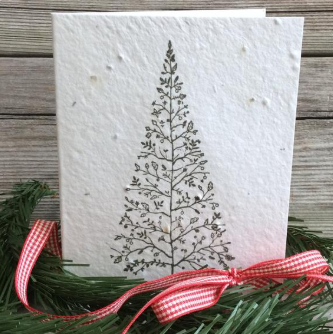 Holiday Cards 
    We all have heard planting trees is important for the earth, and due to the rainforest tragedy a few months ago, it's arguably even more important now. Instead of buying and handing out cards to friends and family that they will end up tossing, try investing in these plantable holiday cards. They are made of "seed paper" and will allow the people you give them to have the opportunity to plant their own trees and plants.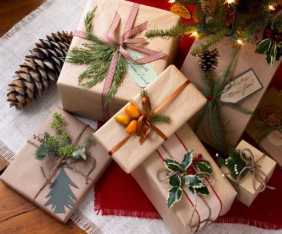 Gifts 
    Purchasing gifts also takes a toll on our environment this time of year. More production from factories and more cars and planes on the go for shipping online orders both cause some spikes in pollution. This doesn't mean you have to give up online shopping though. Try seeking our eco-friendly or sustainable websites that ship with a low carbon footprint and donate parts of profit to charities. You can also pay for experiences as a gift such as concert or fair tickets instead of going out to buy a physical item. Another sustainable option is purchasing lightly used or hand made items as gifts from thrift stores, charity shops, or people in your local area. 
About the Writer
Amanda Piunno, Print/Video/Photo Essay Story, Reviews/Club Feature, and Social Media Manager
I draw stuff, like raccoons, and write about animals so that's epic.
I have an chameleon, a pitbull mix, a crested gecko, and a leopard gecko.