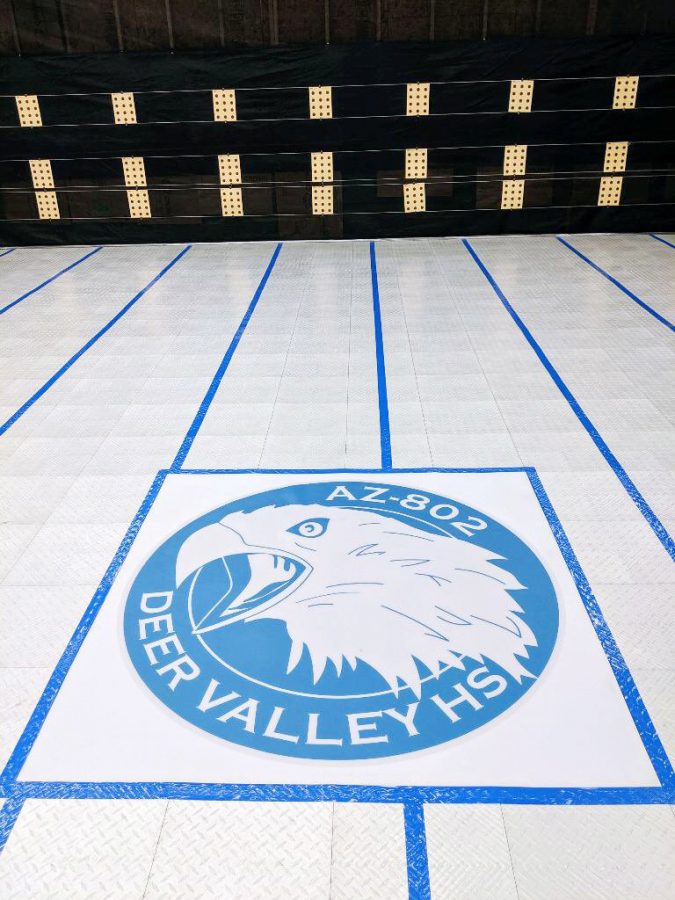 Did you know there's an air rifle range here at our school? We surveyed two teachers and five students; just one teacher knew of it, and not much, and out of all five students only one student knew because he has used and seen it. The rest had no clue of what we were even talking about.
Our campus air rifle range was constructed at the beginning of this school year in the 700 building and has flown under the radar for most of its existence. It was created under the supervision of ROTC Major Vaughan Whited. He has been trying to get his ROTC classes this air rifle range for three years. "I talked to the superintendent, talked to the risk analysis guy, and the principals. I talked to everyone I needed to, and I had to fill out a lot of papers to prove that this was going to be safe," says Whited when asked about the process of getting this range built.
You might be wondering what is ROTC's need for an air rifle range here on campus, and the answer is: competitive rifle shooting. Competitive rifle shooting-also known as air rifle-is an individual, controlled sport of precision. Participants start 33 feet from a target, and are scored out of 10 based on the accuracy of their shots on the target. Competitions include either shooters receiving regulation targets and mailing them into a counsel of judges, or multiple competitors meeting at a venue and shooting in real time, "shoulder-to-shoulder." The objective of the sport is to shoot more accurately than any of your opponents.
The fundamentals of air rifle includes patience, accuracy, and confidence. It is the type of sport where even though you're competing against other contenders, the biggest enemy is yourself. When facing the challenges of air rifle, players need to do their best to remain focused and efficient. If their mind isn't clear, they're more prone to make the mistakes that will cost them the lead.
If you're interested in joining the air rifle team at Deer Valley, then I encourage you to consult Major Whited and see if there are any open spots. You may join with or without experience, once you take the required seminar and test regarding the safety of yourself and others while handling a rifle. "Having no experience makes you a better shooter."