The HOSA program at Deer Valley High
Hang on for a minute...we're trying to find some more stories you might like.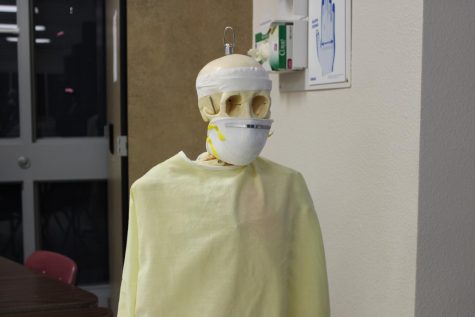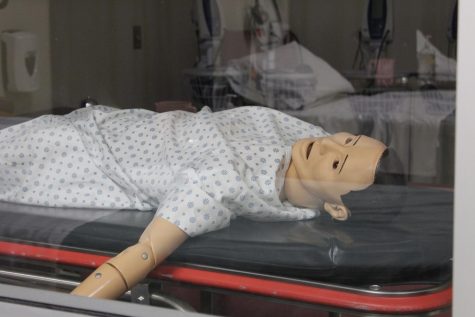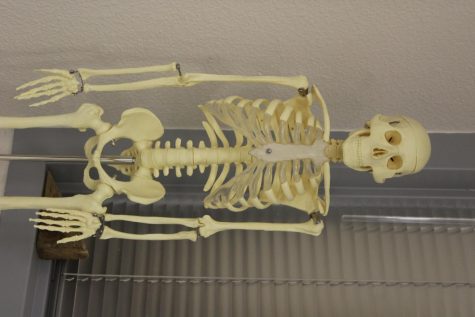 Nursing is a career that will always be needed. Here at Deer Valley, the HOSA program will help you become successful in a nursing career. The HOSA (Health Occupation Student Association) will "prepare students to become leaders in their health care community" according to Mrs. Kithcart who is one of the teachers for the HOSA class. This is an international organization. Students that join learn leadership skills, join a competition, and can also get grants from this program. As Mrs. Kithcart said in an interview "better look on what the health care system is." Let's be honest, you definitely would want the nurse that is taking care of you to have good hands-on training. In this program, you can see the lab and have hands-on experience in the medical field. This program isn't just for nursing too. It helps with vet tech or pharmacy tech, ANYONE can be in this program because it's "healthcare-related."
Once a month in the season of fall, students will go to a nursing home once a month. So they can obtain practice hands-on with real people; in the spring, the students will go once a month to the Arrowhead hospital. This program is not limited to what you can do after high school. When you are done with the program you can get registered to be a nurse assistant. Meaning you can make $18 to $22 an hour immediately after high school. And yes doing something you love and enjoy is an important part of a career but we all favor money and proliferating that much dough right after high school, it sounds pretty great to me. An abundance of students gets a job as a Nurse assistant while going to college to better their careers. But if you are looking for a good opportunity, this is it! Deer Valley is the only school in its district that has this program. Plus the teachers themselves were or still are nurses; because of this, people from all different schools come to join HOSA. It isn't required to take the intro to health class before going into the class but it would help you establish a base knowledge of what you are soon going to learn. To get into this program you have to test into it. The test is 50% math while the rest of the course is about nursing. If you are thinking about joining this class, talk to your counselor about joining.
About the Writer
Devyn Rivera, ECHO
Hello to who ever is reading this! I am Devyn. (Right side) I love food and hugs. Soooooo if you want to give me a hug or food I will love you!