ACT vs SAT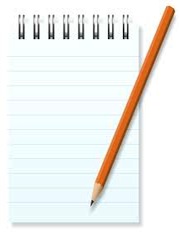 If you're a junior at basically any high school in the country, you've heard about two big tests. The ACT and the SAT. Now, most people don't know the difference between the two, I know that I don't. So today we're going to find out the difference between the two and how both are very important.
So, what is known so far about the ACT is that it's a standardized pen and paper test, which helps with admissions into college. So according to the Princeton Review, the ACT is an"entrance exam used by most colleges and universities to make admissions decisions.". The purpose of the said test is to determine the college readiness of high school students and allow colleges similar data, allowing them to compare applicants.
The ACT itself has 4 sections and is about three hours long. The sections are your basic core classes: ELA, math, and science. Each section carries the same weight and is scaled from a score of 1 to 36. The test itself has a max score of 36 as can be seen from the previous sentence. Most colleges will accept scores in the 20 to 25 range. For ASU you at least need a 22, UA being 21, and NAU 19.
The SAT is very similar to the ACT, it's another standardized pen and paper test, that helps colleges with admissions. Though the test itself is very dissimilar from the ACT. The SAT is three hours long and only has two sections. The two sections are math and evidence-based reading and writing. Each section of the test is scaled from 200 to 800, making the max score 1600. ASU and NAU require a score of 1130,  and UA 1196.
Though the tests may be different they both carry the same basic principle. It's there to determine the college readiness of a high school student and to give a common ground for colleges to compare data of applicants. Which means it doesn't matter which test you take. It does not matter to colleges if you take the ACT or SAT, as long as you've taken one you're good to go for college.
About the Writer
Dominic Benedetti, Sports Writer
My name is Dominic Benedetti, I am a Junior.