Spring Sports- News update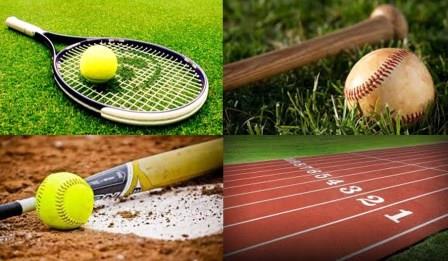 Coming up this spring for sports: some teams have new coaches, some have returning coaches, but they all have a vision for their new teams for the 2020 season. 
Soft-Ball
Taylor Hagele, the new softball coach, was interviewed about her goals and challenges she will face with her team for this season. We asked her about what her hopes are going to be for the season and if there are any particular struggles she's going to have to face with her team. We asked: who their rivals will be, which schools are they going to compete against, and what her impressions of her players are so far for this season. Her responses were pretty straight forward. Her biggest rival is going to be Cactus High School. Since her father is the coach for Cactus' softball team, the high tension with the rivalry of family will bring a big boost in competition this season. Also, her goal for this season is to publicize the sport so that she gets new faces on her teams. The challenge her team is going to have to face is that they have a new coach, and they'll have to conform to her ways of practicing for games. Her impression of her new team was "great," because the girls have major communication with each other and the coaches while also showing that they want to improve.
Baseball
This year's baseball team is going to have a lot of young faces this year having an abundance of sophomores stepping up to the plate. Despite being young, they have more depth this season than last year. According to returning Coach Greg Rice, their pitching skills are going to be more advanced this year. Since the team is young,  they have a lot of inexperienced players which is a trial that the whole team is going to have to overcome. The recent tryouts revealed they have a great deal of players that contain notable potential in which can be released and be shown out on the field. Like softball, their biggest rival is also Cactus High school. After watching them play, Rice noted that they went back and forth multiple times, the scores were teetering. Key players to watch this year are veterans Collin Cartee-sophomore and Jack Wyant-junior, one of the pitchers that Coach is expecting to step up. Aaron Nuanez-junior will be the #1 pitcher this year. Also prevalent to the team will be seniors: Chris Peck, Gio Dempsey, and Ashton Reagan.  
Track and Field
Now onto track and field. Their goals for this season are that they want every athlete to throw further and jump higher than ever before. They would like to see each team do better in both district and state meets for this season. O'connor and Ridge are their biggest rivals. We asked Head Coach Kevin Riegle what his thoughts are for the team. He replied that the boys have a very solid team of juniors and seniors. For the girls' teams, they have some great senior leaders and they also have one of the best freshmen teams this year ever since Coach Riegle has been at this school. The biggest challenge they have to surmount is for the athletes to maintain their grades and honor commitment to the team. If they do that, said Riegle, "we'll be pretty solid."
Other spring sports were contacted by the Skyhawk Flight, but at the time of publication, had not yet replied. More updates to come soon