The Watchlist #2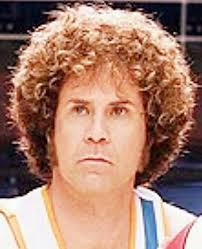 Another 1st of the month, another flurry of wonderful movies and shows Netflix adds to its lineup. First of the bunch, I'd love to speak on is the absolute gem that is, Semi-pro.
Semi-pro, starring walking, talking, comedic gold, Will Ferrell takes place in the role of the marvelous, singer, player, coach, general manager, owner, and most of all
entertainer, Jackie Moon. Playing for the failing Flint Tropics right at the end of the last ABA season ever, the team quickly finds out to be a part of the ABA-NBA merger, they
must go from the worst team in the league to a top-four team in the league before the season ends.
The team is in shambles however, attendance is at an all-time low and Jackie Moon knows very little about the game of basketball. The team is forced to scrap through
many games trying to fight into the top four.
Not a serious movie in any way, Semi-pro never fails to deliver on great laughs. Woody Harrelson makes the perfect "White Men Can't Jump" sequel character here, as
he co-stars alongside Will Farrell. Never the type of movie to win awards but great to watch with any mature group of friends or family. I give it 5 out of 5 Jackie Moon Afros.
About the Writer
Hayden Seitz, ECHO, Sports Writer




My name is Hayden Seitz. I love playing basketball and football. Heart is everything with me because I play with passion!