Covid-19 Shutting Down Schools Once More!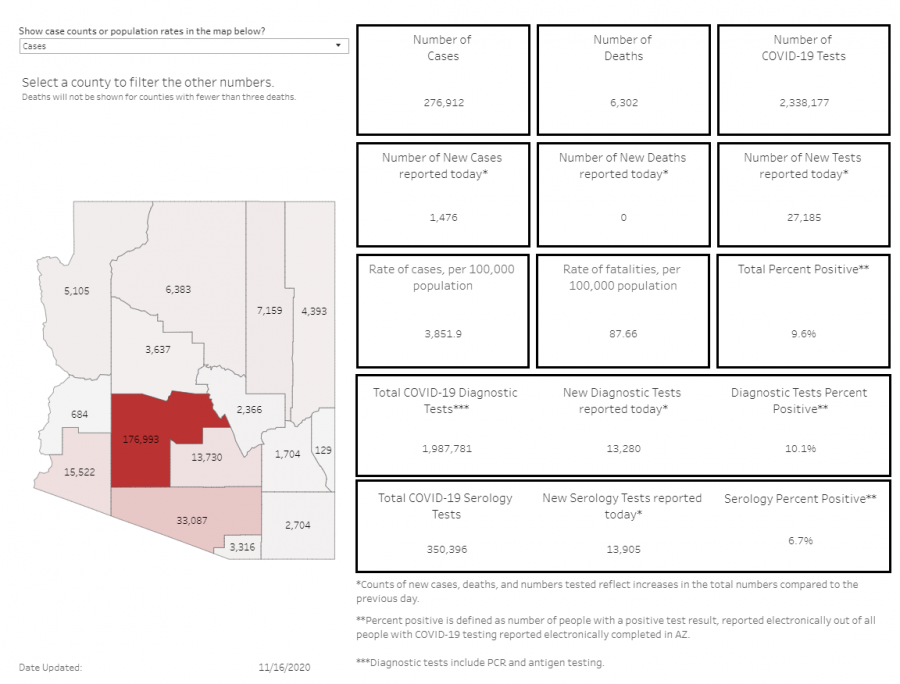 The next surge of Covid-19 cases is now here in Arizona and the amount of infected are steadily increasing. Deer Valley's district is one of the districts with one of the lowest Covid-19 rates, but the Board of Education is focusing on statewide cases. Arizona is struggling with keeping cases low due to school being back in person. Cases in Arizona went from a few hundred during online school to a few thousand after transitioning back into in person learning.
Here are some tips for staying safe during the pandemic and assisting in keeping the number of Covid-19 cases to a low
MASKS
Wear over the nose AND mouth, secure under chin.
Wear one with two or more layers for extra protection.
Wear a mask with a face shield, never wear a shield on its lonesome.
Avoid touching touching your face and mask.
HOW TO PROTECT YOURSELF AND OTHERS
Wash your hands often (ex. Before eating and after the restroom).
Avoid close contact (ex. Social distancing).
Cover coughs and sneezes.
Clean and disinfect whenever possible (ex. Tables, desks, and doorknobs).
Monitor health daily (ex. temperature, headaches and runny nose).
TESTING
Consider getting tested if you've: had symptoms, been in close contact with someone who tested positive, or referred by a healthcare worker.
To get information about testing you can visit your state or local health department websites to see where testing is at OR call your healthcare provider
Dealing with results… Positive? Know the steps to help prevent it from spreading. Negative? Continue to look out for symptoms and remain vigilant
About the Writers
Emma Bibb,


Hi I'm Emma, I love music and hanging out with my boyfriend. I am looking to be a nurse and/or work with kids.





Drake Eaves,
Hi Im Drake, I love spending time with my girlfriend and playing videogames with my friends after school and on the weekends. Im looking to become an auto-tech...