Hotlines and Locations you can Contact when You're in Need…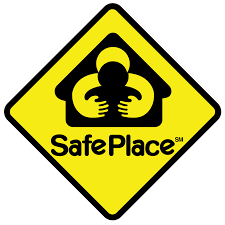 Hotlines 
– Trevor Project: (866) 488-7386 : Trevor Project is a non-profit organization aimed to support young queer people (13-24). They have a suicide hotline number, a community to chat with other queer people, and counselors able to chat or call. 
– LGBT National Youth Talkline: (800) 246-7743 : The LGBT National Youth Talkline is a safe space for LGBT+youth to talk about all sorts of things. The talkline's website lists, "coming out issues, gender and/or sexuality identities, relationship concerns, bullying, isolation, anxiety at school, family issues, HIV/AIDS concerns, safer sex information, suicide, and much more. " They are a quick easy number to call and talk to. 
– National Suicide Prevention Hotline: (800) 237-8255 : National Suicide Prevention Hotline is made up of crisis centers for anyone having suicidal or stressful thoughts. The counselors there will do anything they can to help and there is no time limit to how long you can talk. 
– Childhelp: (1-800) 422-4453: Childhelp is a hotline specifically for assistance on child abuse including how to report it, questions, or overall guidance. 
– National Domestic Violence Hotline: (1-800) 799-7233: National Domestic Violence Hotline is for anyone affected by abuse to get support on how to deal with it. The hotline is there to listen and help people get out of or help those in tough situations. 
– National Sexual Assault Hotline: (1-800) 656-4673: National Sexual Assault Hotline is there to give you support and help you find centers/long-time support in your area. They can also inform you about the laws in your area and any medical questions. 
Locations 
– Safe Space Program: A program for teens who have nowhere to go and get help from a crisis responder. There is a location that teens can go with support and shelter. There are 35 Safe Space places at light rail stations with a call box and the classic Safe Space sign. The sign is a yellow square with the words "SAFE PLACE" with the A in "PLACE" a home. There are also a lot of locations at gas stations including QuikTrip. 
– UMOM New Day Center: UMOM is a homeless center that is there to listen and help you overcome the challenges causing you to be homeless. The New Day Center is specifically for homeless families and tries to find a way to get them back on their feet. UMOM also locally manages the Safe Place Program in the valley
– Planned Parenthood: The Planned Parenthood center is a place where anyone regardless of race, gender identity, or sexuality can get advice or help with sexual health with no judgement. Planned Parenthood can help with sexually transmitted infections, abortion, birth control, and lots more!
Food Donation Centers 
-Hope For Hunger Food Bank: Phoenix Rescue Mission
-Food Distribution Center: Vineyard Food & Clothing Bank
-West Valley Community Food Pantry
-Food Distribution Center: West Valley Community Food Pantry
-Valley View Community Food Bank